RE: JUNE ILLUSTRATION CONTEST: TREEHOUSE
Hey all,
So, this is my final entry :).
It's the treehouse of little Carlos, whose family lives on the junkyard his father works on. Even though they are poor, they are a happy family utilizing anything they can find on the yard. His father made this treehouse for Carlos, just to give him something for his own: a nice little retreat in which Carlos spends his time reading (and learning from) books found at this junkyard which makes him feel like the richest boy on the planet. And sometimes a kid just wants to swing...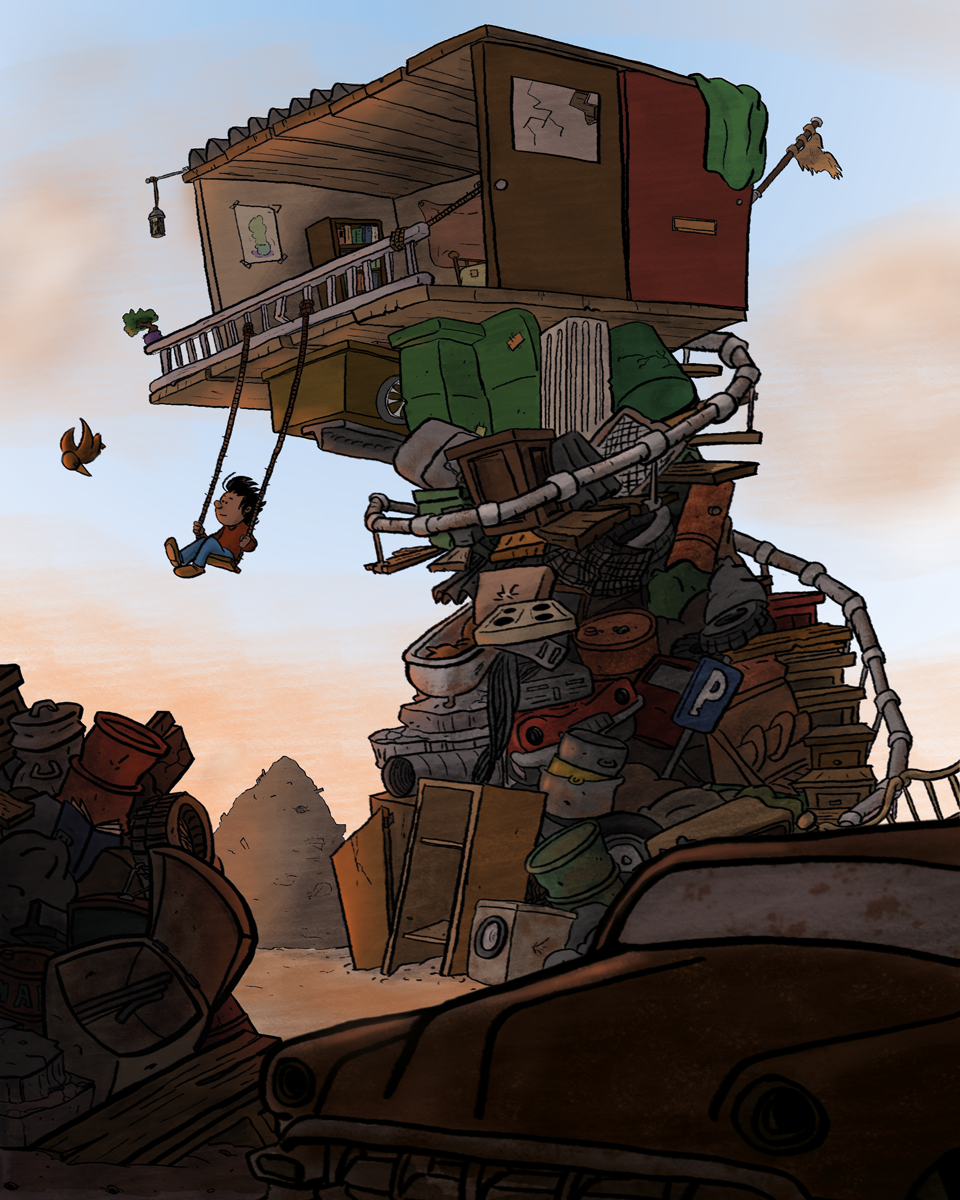 posted in Announcements